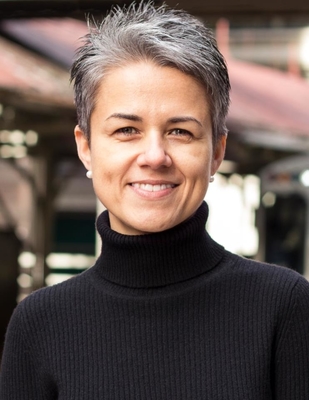 A lifelong writer, who penned her first memoir in second grade and whose first job, as a high school freshman, was as an assistant to the editor of the Somerset [NJ] Spectator community newspaper, Debra Pickett declared her intention to publish a novel at an early age.
Publishing her first book months past her 40th birthday, she didn't make it into the official definition of a "young" novelist. Why the delay?
Well, she supposes, life happened. And keeps right on happening.
After graduating from the University of Pennsylvania with Bachelor's and Master's degrees in English, Debra started work at the global Human Resources and training consultancy Development Dimensions International (DDI), reporting directly to company founder and CEO Bill Byham, authoring books, speeches, articles and proposals on his behalf. Later, leading project teams implementing SAP-based technological and organizational change efforts at Mercer, she learned the fundamentals of operational excellence and strategic planning, all the while pursuing her journalistic career with freelance contributions to local and national media. After several years with Mercer, a former client recruited Debra to serve as the operations director of a technology start-up, TenFold Communications. Chronicling the ups and downs of her dot-com life in a nationally-recognized series of articles, Debra made the switch to full-time work as a journalist in October, 2000.
Quickly rising through the ranks at the Chicago Sun-Times, Debra soon launched her signature "Sunday Lunch With …" interview column, which featured conversations with notable figures from Secretary of State Madeleine Albright to Bears player Chris Zorich. Less than two years after joining the paper's staff, Debra began to write weekly columns for the paper's coveted page 2 column (the former home of the legendary Mike Royko). Her career in Chicago journalism included launching the Sun-Times' first blog and contributing to television news coverage at CNN, WBBM and WTTW. Perhaps most significantly, an assignment to write a short feature about a group of Chicago women planning to raise money for an African charity by climbing Mount Kilimanjaro opened Debra's eyes to the desperate circumstances of women and children affected by the AIDS pandemic there. During her tenure at the Sun-Times, she made four trips to Kenya and Tanzania and wrote an acclaimed series of articles about the crisis there.
Debra left the Sun-Times in 2007, shortly after the birth of her first child and immediately after receiving an assignment to breastfeed the baby in various public places around the city and write about people's reactions. On this unexpectedly long maternity leave, she began shaping the manuscript that is now Reporting Lives. And, eager to go on writing, she quickly had two more babies so that she could extend the maternity leave even further.
In 2010, after spending a few years as a freelance writer and developing her most impressive credential as a crisis manager – mother of three boys less than three years apart in age – Debra joined the vaunted public strategy firm MK Communications as a senior account executive, developing and implementing media and grassroots communication strategies for clients in the political, legal and non-profit sectors. After a year at MK, Debra launched her own firm, Page 2 Communications, where she continues to offer media training and strategy consulting for a select group of clients.
When not working, writing, or hanging out with her boys, Debra spends her time running, volunteering and watching Downton Abbey. She's a Weight Watchers Lifetime Member, having finally managed to lose 50 pounds of "baby weight" when her last baby was 3 years old and then gain half of it back a couple years later, and a Twitter devotee. Her two favorite possessions are her Kindle Fire and her Brother P-Touch labelmaker. She lives in a big house in the Wisconsin woods, but still considers herself a Chicagoan. Mostly.
She also thinks it's important to point out that (1) she averages about 5 hours of sleep per night and (2) the desk featured on this site is her real desk. Find out more about the desk, and the ridiculously busy life managed from the desk, in this short video.
Stay Tuned for Updates
I send thoughtful and caring emails